---
Ash Grove Portland Cement Type I, 92-lb., White
Product Attributes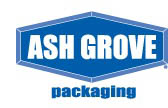 Item Number: 57625
Product: Ash Grove Portland Cement Type I, 92-lb., White
Stock UOM: EA
Manufacturer: Ash Grove Cement Company
Manufacturer Part Number: 65150108
Color: White
Color Family: Cream/White
Weight (lb.): 92.60
Container Size: 92 lb.
Description
A premium, high quality portland cement specially formulated and manufactured for a wide variety of white concrete construction and decorative applications. Mix with aggregates to form a beautiful white cement mix. Ideal in art, architectural and decorative applications for precast concrete, plaster, stucco or grouts. Recommended wherever white or colored concrete or mortar is desired. Exceeds ASTM C-150 specifications.
Technical Information
---
---