---
Ash Grove® Surface Bonding Cement, 50-lb., White
Product Attributes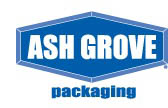 Item Number: 603021
Product: Ash Grove® Surface Bonding Cement, 50-lb., White
Stock UOM: EA
Manufacturer: Ash Grove Cement Company
Manufacturer Part Number: 60052014
Tradename: Ash Grove®
Color: White
Color Family: Cream/White
Quantity per Pallet: 63
Pallet Coverage: 2520
Weight (lb.): 50.00
Coverage: 40
Container Size: 50 lb.
Description
Ash Grove Pro® Wall Systems Surface Bonding Cement is a fiber-reinforced, high-strength structural coating designed to be applied and textured in a single application over concrete, block, brick, stone, or tile walls. Available in white or grey.
Installation Guides
---
---