2021 Architectural Continuing Education

Masonry AMA w/ Donald Harvey
Thursday, November 4  |   11:30 am – 12:30 pm  |   ONLINE
Hosted By: 


---
Overview:
Ask Me Anything!  Come armed with your favorite masonry triumphs, your nagging masonry headaches, and even your fieriest masonry critiques. We will discuss some of our most frequently asked masonry questions and talk about the hot topics on your plate as a designer dealing with masonry. Let's share our challenges and creative solutions to help everyone design better with masonry.
Course Objectives:
Upon Completion of this seminar, attendees should-
Have a better understanding of natural stone veneer design and anchorage options.
Be capable of specifying joint spacing in various masonry materials.
Be familiar with limitations of corbelling in brick masonry.
Consider new options for waterproofing of single wythe CMU walls.
Learning Units: AIA Credit 1 HSW
Presented by: Donald Harvey
Vice President, Atkinson-Noland & Associates
About the Presenter: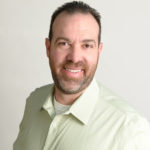 Mr. Harvey is Associate Vice President at Atkinson-Noland & Associates in Boulder, Colorado, a consulting engineering firm specializing in evaluation and repair of existing structures. He has worked on numerous projects in the field of nondestructive testing and forensic investigation of structures. Past work includes projects with the United States Bureau of Land Management, University of Texas at Austin, several Colorado School Districts, The Rocky Mountain Masonry Institute, The United Nations, and several City Governments in Colorado.
Mr. Harvey is active in several professional organizations, and is a voting member of both ASTM Committee C12 on Mortars and Grouts for Unit Masonry and ASTM Committee C15 on Manufactured Masonry Units. He is currently serving in a leadership role on the Executive subcommittee of ASTM C15. He regularly teaches masonry workshops and seminars for Architects and Engineers at the Rocky Mountain Masonry Institute in Denver, Colorado.
Mr. Harvey received a Bachelor of Science Degree from the University of Texas at Austin in Architectural Engineering and Master of Science Degree in Civil Engineering.
---
Event Registration
---
Please contact Katie Bugbee with any questions you have:
katieb@watkinsconcreteblock.com
402-416-7040