Education
When is Thin IN? A guide to designing with thin brick.
July 8, 2020 – 12pm – 1pm (CST)
Hosted by Donald W. Harvey, Jr. (Atkinson-Noland & Associates, Inc.)
Learning Objectives:
Describe the manufacture and properties of thin brick materials
Recognize appropriate and inappropriate applications for thin brick
Implement design using industry-standard guidelines
Improve practice based on case studies in thin brick
This presentation has been approved for AIA/CES LU (HSW)
Click the button to view the webinar.
This is event is sponsored by the Nebraska Masonry Alliance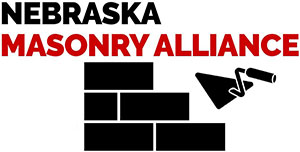 More about Donald W. Harvey, Jr.:
Mr. Harvey is Associate Vice President at Atkinson-Noland & Associates in Boulder, Colorado, a consulting engineering firm specializing in evaluation and repair of existing structures. He has worked on numerous projects in the field of nondestructive testing and forensic investigation of structures. Past work includes projects with the United States Bureau of Land Management, University of Texas at Austin, several Colorado School Districts, The Rocky Mountain Masonry Institute, The United Nations, and several City Governments in Colorado.
Recent projects include modern and historic preservation projects, including the rehabilitation of an 18th century slave trading facility at Bunce Island in Sierra Leone, West Africa. Additional work includes structural rehabilitation design of a historic West Colfax restaurant in Denver and evaluation and repair recommendations for the iconic 16th Street Mall granite pavers in Downtown Denver.
Mr. Harvey is active in several professional organizations, and is a voting member of both ASTM Committee C12 on Mortars and Grouts for Unit Masonry and ASTM Committee C15 on Manufactured Masonry Units. He is currently serving in a leadership role on the Executive subcommittee of ASTM C15. He regularly teaches masonry workshops and seminars for Architects and Engineers at the Rocky Mountain Masonry Institute in Denver, Colorado.
Mr. Harvey received a Bachelor of Science Degree from the University of Texas at Austin in Architectural Engineering and Master of Science Degree in Civil Engineering. He has authored papers relating to nondestructive evaluation of structures, masonry material testing, and evaluation methods for existing buildings.