---
Albion 1-1/2 Pint Bulk Load Caulk Gun
Product Attributes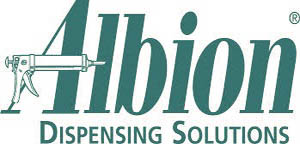 Item Number: 52409
Product: Albion 1-1/2 Pint Bulk Load Caulk Gun
Stock UOM: EA
Manufacturer: Albion Engineering Company
Manufacturer Part Number: DL-45-T13
Weight (lb.): 1.50
Stock Status: Special Order
Description
By combining Albion state-of-the-art design and quality we offer tools that surpass the competition.
Uses & Features
Features
Full sized handle for comfortable, efficient dispensing.
Double gripping plate technology for no slipping and long life
Convenient rotating swivel barrel
Durable sausage pistons prevent bag-wrap
Accepts standard Albion ladder hook pulls, such as the #310-3
For dispensing in difficult situations consider using the B-Line Bent Plastic Cone #935-4
Designed for dispensing sausage packs. Can be converted to dispense Bulk or 10oz or 12oz Cartridges.
Legendary Albion design and quality make this tool a leader in value.
---
---