---
Ash Grove Pro® 1-Kote Premix Stucco, 80-lb.
Product Attributes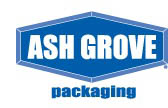 Item Number: 603230
Product: Ash Grove Pro® 1-Kote Premix Stucco, 80-lb.
Stock UOM: EA
Manufacturer: Ash Grove Cement Company
Manufacturer Part Number: 65401016
Tradename: Ash Grove Pro®
Quantity per Pallet: 40
Pallet Coverage: 2800
Weight (lb.): 80.00
Coverage: 35
Container Size: 80 lb.
Description
A proprietary formulation designed as an easy to use, one-step base coat stucco. Eliminates the traditional two-step base coat process, provides durability, flexibility, waste reduction, time savings and overall cost effectiveness. Pre-blended with sand for maximum ease of use and flexibility – just add water. Fiber-reinforced for superior crack and impact resistance. Outstanding weathering properties and water resistance for long-term durability. Delivers high quality, consistent results.
Installation Guides
---
---