---
Ash Grove® Surface Bonding Cement 50-lb., Gray
Product Attributes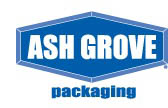 Item Number: 603001
Product: Ash Grove® Surface Bonding Cement 50-lb., Gray
Stock UOM: EA
Manufacturer: Ash Grove Cement Company
Manufacturer Part Number: 60052012
Tradename: Ash Grove®
Color: Gray
Color Family: Gray/Black
Quantity per Pallet: 60
Weight (lb.): 50.00
Container Size: 50 lb.
Description
ASH GROVE® Surface Bonding Cement is a fiber-reinforced, high-strength structural coating designed as an easy alternative to conventional stucco. ASH GROVE® Surface Bonding Cement is designed to be applied and textured in a single application over concrete, block, brick, stone, or tile walls to create a mortarless block wall with superior structural and flexural strength.
Uses & Features
Recommended for applications such as:
Building dry stack block walls without mortar

Water-resistant coating over concrete and masonry

Structural and decorative coating for restoration

Concrete and masonry fire walls

Above or below grade waterproofing
Also for use over:
Dry stack concrete block walls

Conventional masonry block and brick walls

Cementitious backer board

Concrete walls

Stone

Tile
Installation Guides
---
---