---
Hohmann & Barnard EPRA-MAX™ EPDM Thru-Wall Flashing, 18″x100′
Product Attributes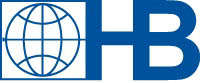 Item Number: 5605921
Product: Hohmann & Barnard EPRA-MAX™ EPDM Thru-Wall Flashing, 18″x100′
Stock UOM: EA
Manufacturer: Hohmann & Barnard Inc
Tradename: EPRA-MAX™
Dimensions: 18″x100′
Weight (lb.): 50.00
Description
EPRA-MAX™ EPDM Thru-Wall Flashing remains flexible to -49° F and is not susceptible to decomposition due to UV exposure, making it an excellent product for year-round installation.
Uses & Features
EPDM is a synthetic rubber that has been used extensively for decades in the roofing industry.
Its durability under harsh, exposed roofing conditions makes it an ideal choice for use in more controlled applications, such as thru-wall flashing.
---
---