---
Laticrete MVIS™ Air & Water Barrier, 5-gal.
Product Attributes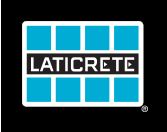 Item Number: 562023
Product: Laticrete MVIS™ Air & Water Barrier, 5-gal.
Stock UOM: EA
Manufacturer: Laticrete International
Manufacturer Part Number: 9257-0X05-2
Tradename: MVIS™
Weight (lb.): 65.00
Container Size: 5 gal.
Stock Status: Special Order
Description
MVIS™ Air & Water Barrier is single component, load bearing, fluid applied, waterproofing, crack isolation, air barrier membrane. MVIS Air & Water Barrier produces a seamless, monolithic elastomeric coating and bonds directly to a wide variety of substrates. MVIS Air & Water Barrier is a low VOC, self-curing, water-based formula containing antimicrobial technology used in construction where air & water barriers are required to improve building efficiencies & durability. MVIS Air & Water Barrier is designed to enhance building longevity, save energy and increase building occupant comfort.
Uses & Features
Meets ASTM E2357 Air Leakage of Building Assemblies.
Adhered Exterior veneers may be installed to membrane using Polymer Fortified Masonry Veneer Mortars over concrete, brick, cement plaster and cement backer board.
Excellent bond strength.
Contribute to overall building energy efficiency.
Works together with MVIS Transition Tape and MVIS Flexible Sealing Tape to provide a seamless protection of the building envelope.
Meets ASTM D 1970 Nail Sealability requirements.
Lighter color for ease of inspection.
Safe—no solvents and non-flammable.
MVIS Air & Water Barrier is an Air Barrier Association of America (ABAA). Evaluated Material and is part of an ABAA Evaluated Assembly.
Technical Information
---
---