---
U-MIX® Concrete Mix, 60-lb.
Product Attributes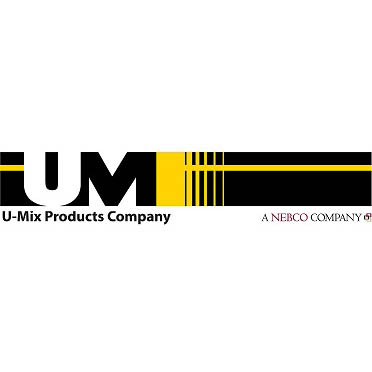 Item Number: 67742
Product: U-MIX® Concrete Mix, 60-lb.
Stock UOM: EA
Manufacturer: U-MIX Products Company
Tradename: U-MIX®
Weight (lb.): 60.27
Container Size: 60 lb.
Description
U-MIX® Concrete Mix is a specially formulated blend of Portland Cement, sand, and gravel ideal for use where a thickness of two inches or greater is required. All ingredients are thoroughly premixed to ensure maximum strength and work-ability. Simply add water.
Installation Guides
---
---