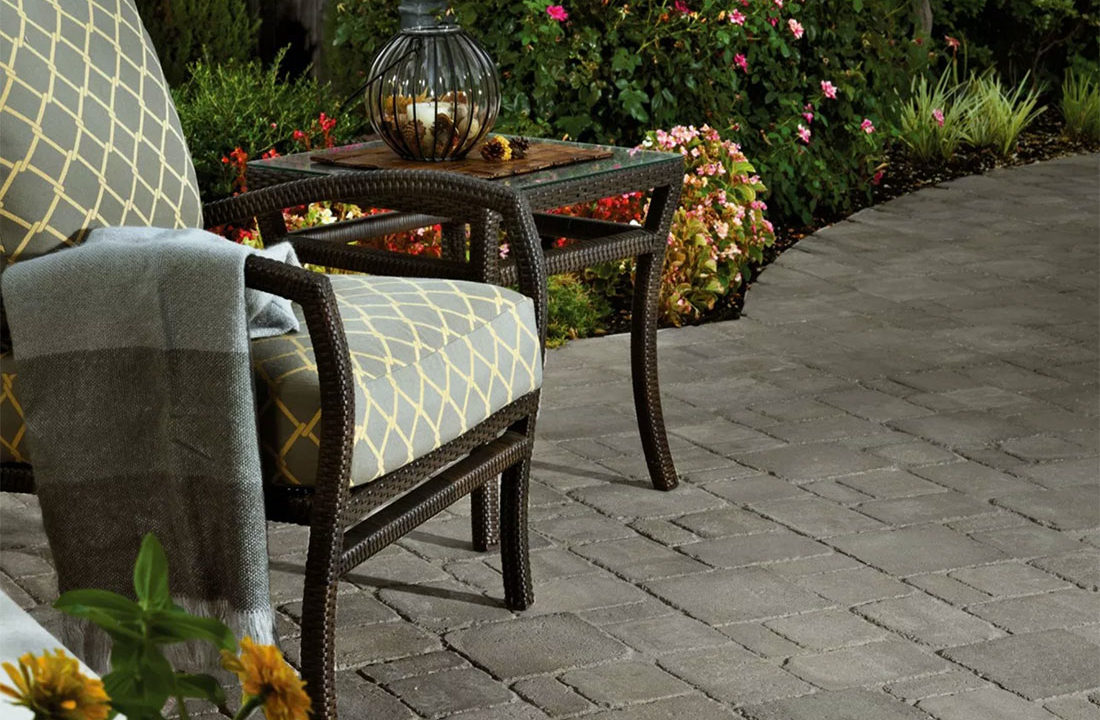 Spring Paver Maintenance Tips
Mother Nature can be cruel. If you have chosen Belgard for your hardscape projects, you've already taken measures to increase resistance against weathering and corrosion. Still, seasonal hardscape maintenance is encouraged to preserve the beauty and integrity of your installation. Here are a few Spring paver care tips.
General maintenance
Clean your pavers each Spring with a coarse-bristle "stable" broom and a routine maintenance paver cleaner to keep them looking like new.
Some weeds, if left unaddressed, can shift pavers apart over time. Be sure to periodically apply a granular weed preventative between joints as a part of your paver maintenance routine.
Be careful when cleaning your Belgard pavers with power washers as they can remove the paver finish and expose the aggregate on the paver's surface.
Cleaning
Before applying any paver cleaning solution to your hardscape, test a small inconspicuous area first to be sure you get the desired results.
Be sure to read and follow the directions printed on container labels for cleaning solution use, application, precautions and first aid. Always rinse the solution off thoroughly after use.
For tough stains, use a specialized cleaner to treat the specific stain. Techniseal offers specialty cleaners for organic stains (moss, mildew, dead leaves, blood, wine); greasy stains (motor oil, barbecue, oily foods); rust (caused by steel, rusty objects or fertilizer); and paint, tar or rubber (including gum). Each of these products are specifically formulated to clean pavers and masonry and should not affect the color or tone of your hardscapes. However, it is always a good idea to test a small area area first.
Protecting
The joints between paving stones are the most vulnerable areas of any installation. Keep these joints topped off with jointing sand to prevent the sand-bedding layer below from deteriorating, causing the pavers to shift.
Every three years, apply a sealer to keep your pavers looking their best. Depending upon your preference, sealer options can offer a natural matte finish, a color-boosted matte finish, a clear semi-gloss look, or a wet-look gloss finish. Sealers should not be applied more than once in three years. Too many applications will create a film on the surface which may discolor in sunlight. You can easily test whether your pavers are ready to resealed by dripping some water on your pavers. If the water initially beads, your pavers are still protected. If the water immediately soaks in, it's probably time.
For older pavers that have suffered from weathering and neglect, bring back the original shade of pavers or give them new color with NuLook Tinted Sealant, which is a semi-transparent semi-gloss sealer designed to rejuvenate faded pavers. NuLook comes in four different shades to bring new life to pavers or create interesting designs.