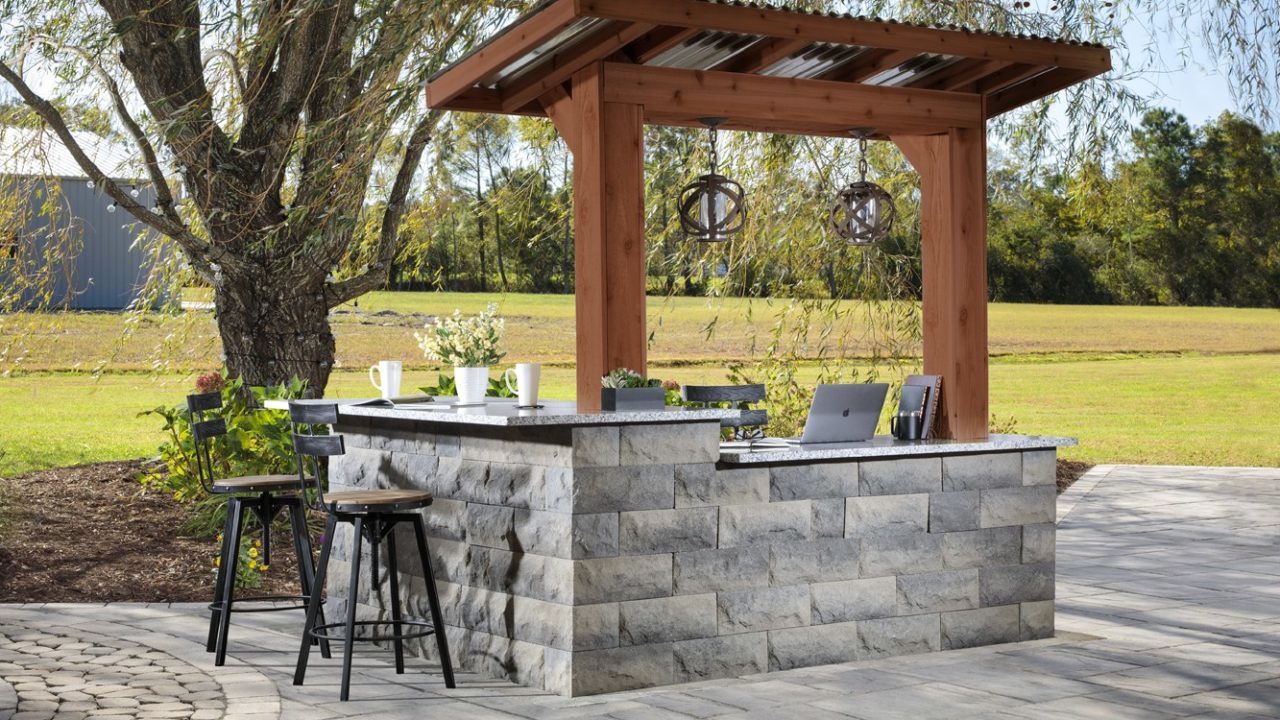 2021 Outdoor Living Trends Forecast
Looking ahead into 2021, we see some new outdoor living trends emerging. Much of this movement has been influenced by the rapid cultural shifts in lifestyle caused by the pandemic. As more homeowners begin to think of their outdoor living spaces as an extension of their interior spaces (and not just a place to barbecue or watch the kids play), interior design trends continue to have a major impact on look and functionality. Here's how Belgard predicts outdoor living to further evolve in 2021.
Large Scale Outdoor Living Projects are the New Norm
Over recent years, there has been a shift to creating outdoor areas with multiple rooms for family and friends to enjoy. This school of thought exploded in 2020 and will continue to expand moving forward. A recent HIRI survey confirms that outdoor areas have been the focus on much remodeling activity with strong growth in landscaping, decks and outdoor living rooms. Additionally, Thomas James Homes revealed that individuals are requesting multiple rooms within the outdoor space. Anticipating this increase in demand, Belgard began developing a new program in 2020 that will simplify design of cohesive multi-room outdoor spaces that coordinate with the specific architectural style of a home. Stay tuned for our big announcement in 2021!
The Shift from Entertaining to Daily Outdoor Living
With the increase in at-home living, more areas of the home are being regularly utilized than ever before. Nearly 4 in 5 homeowners report they were thinking about changes that could help them enjoy their homes more, with outdoor projects at the top of the wish list (35%). Outdoor spaces are no longer just a place to hang out during downtime. They have become a space of productivity as more people are working and learning remotely.
Fully Functional Microspaces
Microspaces are emerging as a dominant form of renovation in cities and neighborhoods where lot sizes are small. With more and more single-family homes lacking an abundant backyard, utilizing the space alongside a home or even on the front porches is becoming vital to the ability to add an outdoor living space. Homeowners are also beginning to annex sections of an outdoor living area to create microspaces for exercising and working from home (20% each).
Integrating Technology
Outdoor access to technology has become more vital than ever. It's no longer just about piping in music or watching the big game. Technology integration is becoming necessary to carry out daily functions. This includes incorporating heating and lighting into an outdoor area, as well as WiFi and easily accessible electrical outlets to create a fully functional space that can support more activities throughout the year.
Neutral or Minimalistic Tones with Pops of Color
This prominent interior design trend began expanding into outdoor living design in recent years. In 2020, it became more important than ever to create a soothing outdoor space focused on recharging and relaxing with friends and family, or alone. Expressing balance through color will be vital in 2021 to keep the extended time at home from becoming overly monotonous. That's why Belgard selected Marigold as the Color of the Year for 2021. This bright and energetic hue enlivens a space, injecting a playful and uplifting spirit into a monochromatic design scheme. And as great minds think alike, it came as no surprise to us when the international color experts at Pantone followed suit by selecting not one, but two colors of the year for 2021 (Ultimate Gray and Illuminating yellow) that mirror the Belgard school of thought.
Modular and Geometric Patterns
Clean and simple lines continue to grow in popularity for pavers and landscape walls. These simplistic patterns allow for an uncluttered aesthetic that puts emphasis on furniture or features in the space, while also fostering easier installation and maximization of space. The newly emerging trend is to incorporate geometric shapes to add a visually interesting accent or to create a retro look.